The Growing Commons
Claremont, CA
A demonstration ecological public garden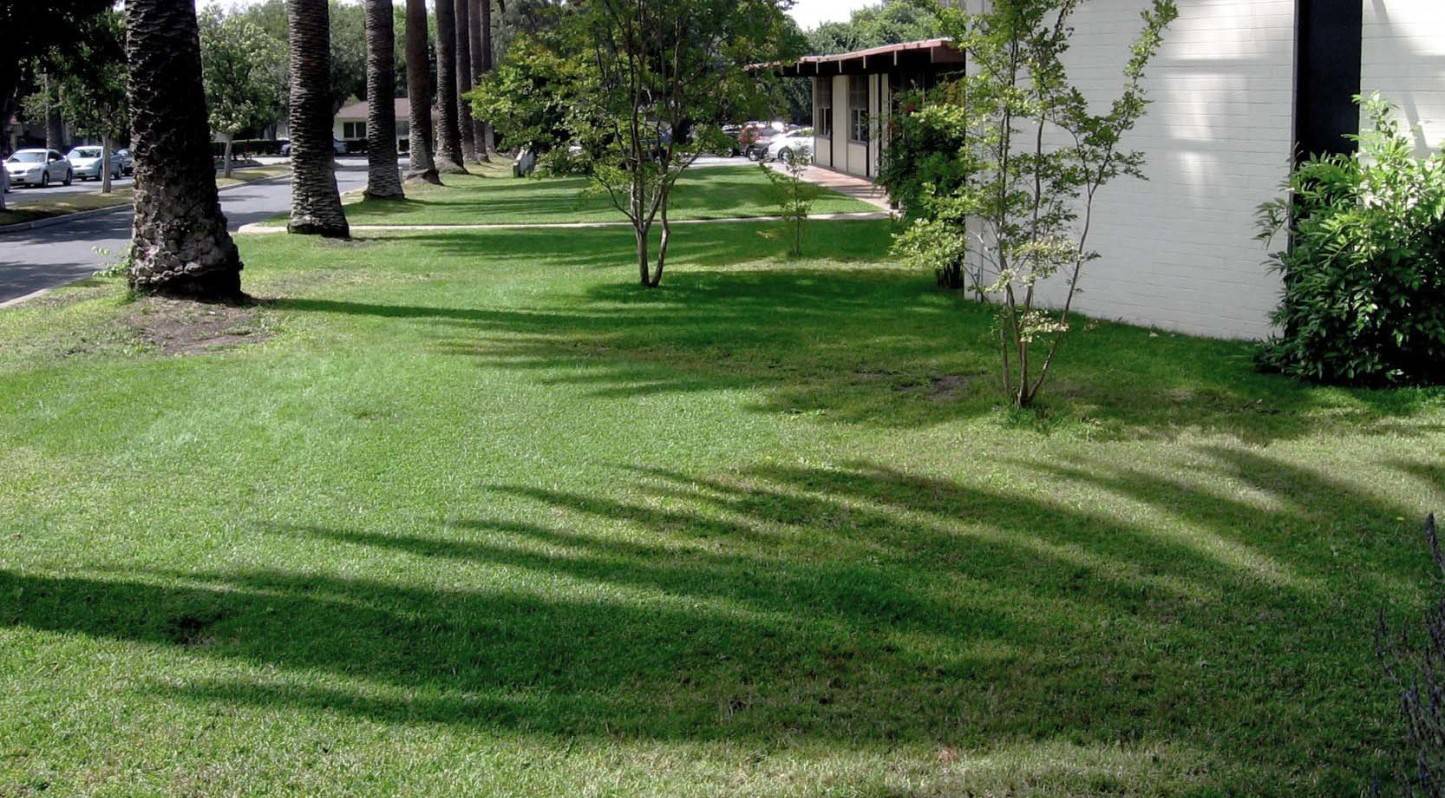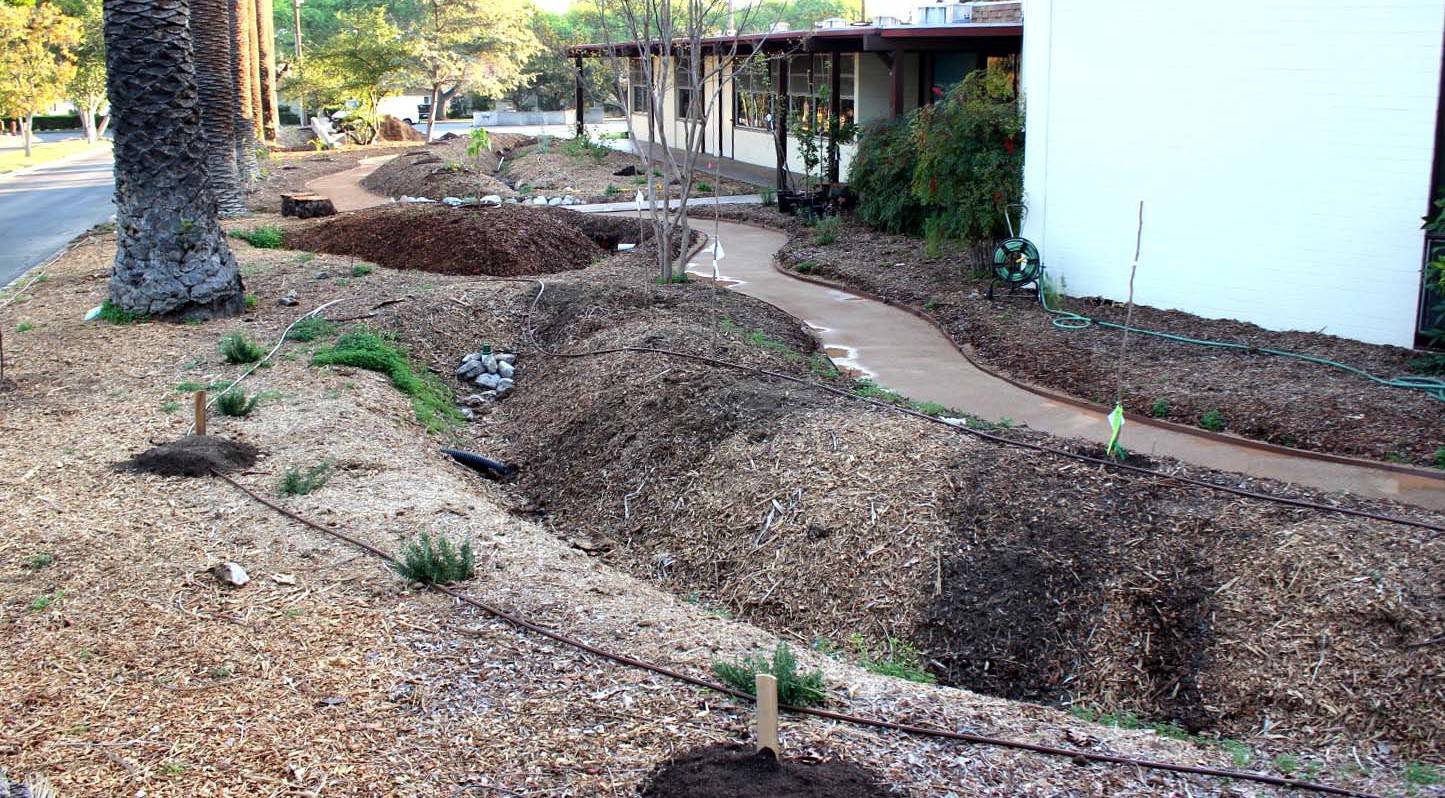 The Growing Commons is a public demonstration garden established in 2015 as a joint project between The Growing Club and the Claremont Quaker Friends Meeting. The project seeks to demonstrate how publicly accessible landscapes can be beautiful, functional, and ecological spaces that create community and habitat while also growing healthy organic food. The Growing Commons serves as the outdoor landscape for the Quaker Friends Meeting, a drought-tolerant fruit orchard for Sarvodaya Farms, and a community educational space for Growing Club events.
The Growing Commons is a 7500 sq ft landscape that was previously a water guzzling lawn for over 50 years. In 2015, the Claremont Friends Quaker Meeting decided that maintaining such as lawn in California (especially during a historic drought) was against the ideals of their beliefs, and sought to replace their lawn with a California appropriate landscape that would also benefit the community.In Oct 2015 the Friends Meeting and The Growing Club formed a partnership to create The Growing Commons. In exchange for replacing the lawn landscape, The Growing Club is able to use the land as an educational space for classes, events, and workshops and harvests fruit from the nearly 60 fruit trees.The Growing Commons demonstrates many ecological landscape practices and features such as drought tolerant fruit trees, rainwater harvesting, lasagna mulching, no till agriculture, CA native plantings, and more (see further details below.



Features of The Growing Commons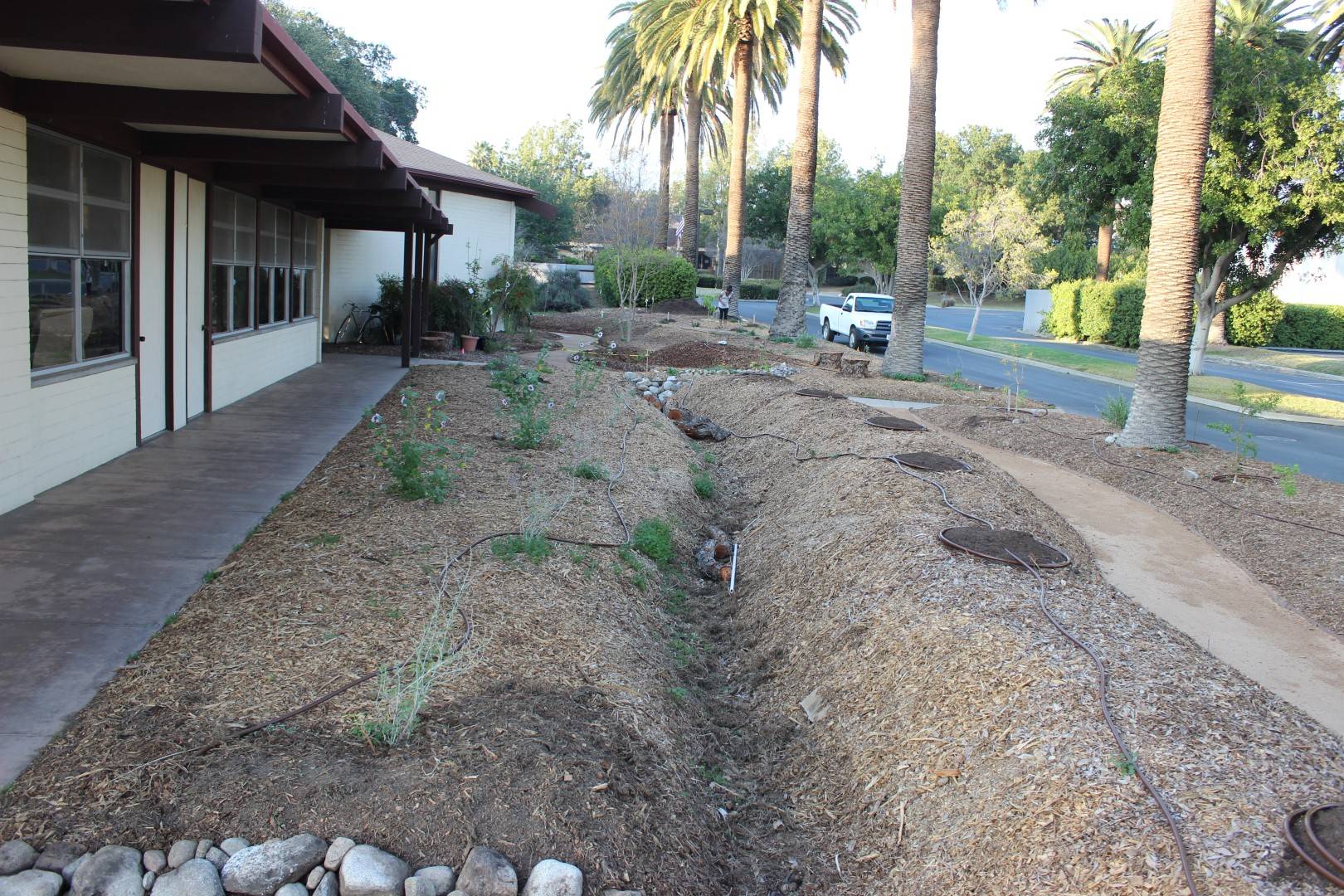 Water is the basis for all life. Around the world, cultures have recognized this basic truth, and have designed their landscapes and ecosystems to conserve and capture water to increase the abundance of life. Unfortunately, this basic common sense was forgotten by modern landscapers, architects, and designers, and most of our suburban and urban landscapes were shaped to drain water from the land (a major cause of our current drought).The Growing Commons was designed with respect for water and life in mind, and harvests all the water that falls on its landscape. This feat is accomplished through two key features: soil regeneration and water harvesting swales.Healthy, loose, fertile can hold tremendous volumes of water and store it for many months or years. By amending the original soil on the site with large quantities of organic matter and inoculating it with healthy soil biology, the water holding capacity of the site soil was greatly increased (5 to 10 times).The defining visual characteristic of The Growing Commons are the two large water harvesting swales. These long, level ditches were installed along the contour of the landscape and gutters were installed on the neighboring building to direct water into them. Once water enters the swales, it is quickly absorbed by the soil and made available to the plants. No water leaves the landscape, all of it is absorbed and stored by the soil.
Drought Tolerant Fruit Tree Selection
Drought Tolerant Fruit TreesThe Growing Commons is also the organic fruit orchard for our urban farming program Sarvodaya Farms. Fruit trees for the orchard were chosen to demonstrate how a landscape can be both low water and highly-productive in terms of food production. Compared to other food plants (vegetables, grains, etc), fruit trees require little maintenance and provide a myriad of other benefits: permanent bird and wildlife habitat, shade, temperature regulation, leaf litter, etc. Fruit from the orchard will be harvested for the Sarvodaya Farms CSA Program.Fruit Trees and Vines at the Orchard Include:– 11 figs (5 varieties)– 12 pomegranates (3 varieties)– 1 mulberry (Pakistani)– 7 persimmons (1 Hachiya + 6 Fuyu)– 7 white sapotes (Suebelle)– 8 tangerines (Algerian)– 1 key lime– 1 orange (Navel)– 2 pineapple guava // feijoa (Nazemetz)– 2 avocado (1 Hass + 1 Reed)– 5 jujube (Li)– 1 ice cream bean– 2 cherry60 trees total
California Native Plantings

California is one of the most biodiverse regions in the world. The California Floristic Provence is home to over 3,500 species of plants, 61% percent of which are endemic (they grow nowhere else in the world). Sadly, many of these species have been endangered or eliminate by rapid, unconscious over-"development" and careless destruction of California eco-systems. Luckily, we can easily bring these beautiful, diverse plants back into our landscapes and lives by simply giving them space in our gardens.Most CA native plants have very low water requirements and can live solely on rainwater. They also grow perfectly well together with low-water fruit trees. The Growing Commons includes a beautiful understory of indigenous CA plants that provide food and habitat for local indigenous wildlife, without the need for additional irrigation.Plant list coming soon.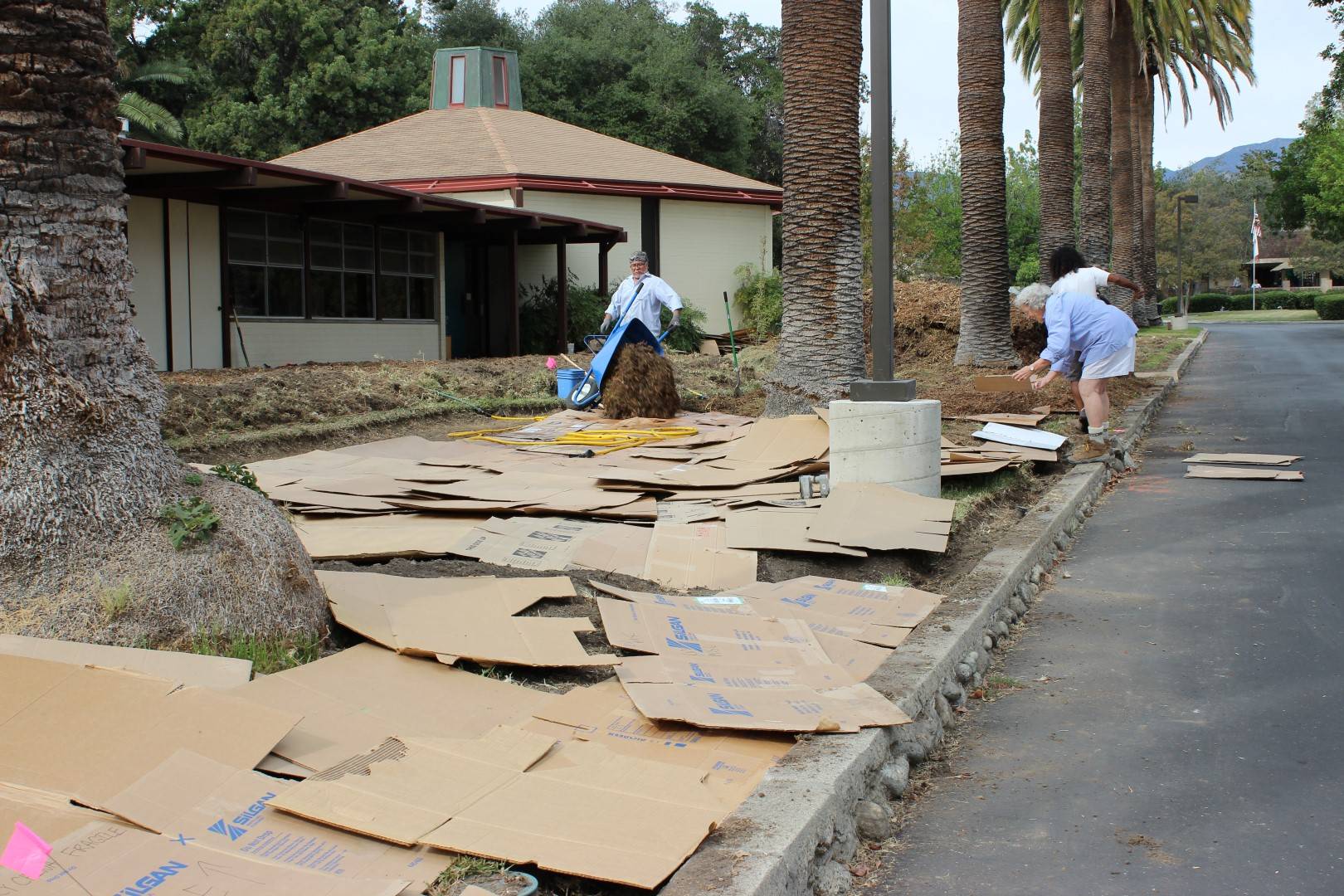 Lasagna Mulching or "Sheet Mulching" is a method of rapidly increasing soil health to help improve soil texture, nutrient levels, microbial biodiversity, and water holding capacity. Lasagna mulching involves laying layers or sheets of different soil "foods" (organic matters) on top of the soil. The method imitates making a very large compost pile on top of the soil that will never be turned or mixed. These materials are slowly eaten by different soil life forms, improving the quality of the soil.The Growing Commons lasagna mulch demonstrate how "waste" resources such as wood chips, horse stable manure, tree trimmings, and food scraps can be recovered to create healthy soil and eventually grow delicious, organic food. The lasagna mulch at the site consists of:– 1 layer brown paper cardboard– 10 inches of wood chips (1st layer)– 10 inches of horse stable bedding (2nd layer)– 3 inches of wood chips (3rd layer)– 2 inches of compost (4th layer, only around plantings)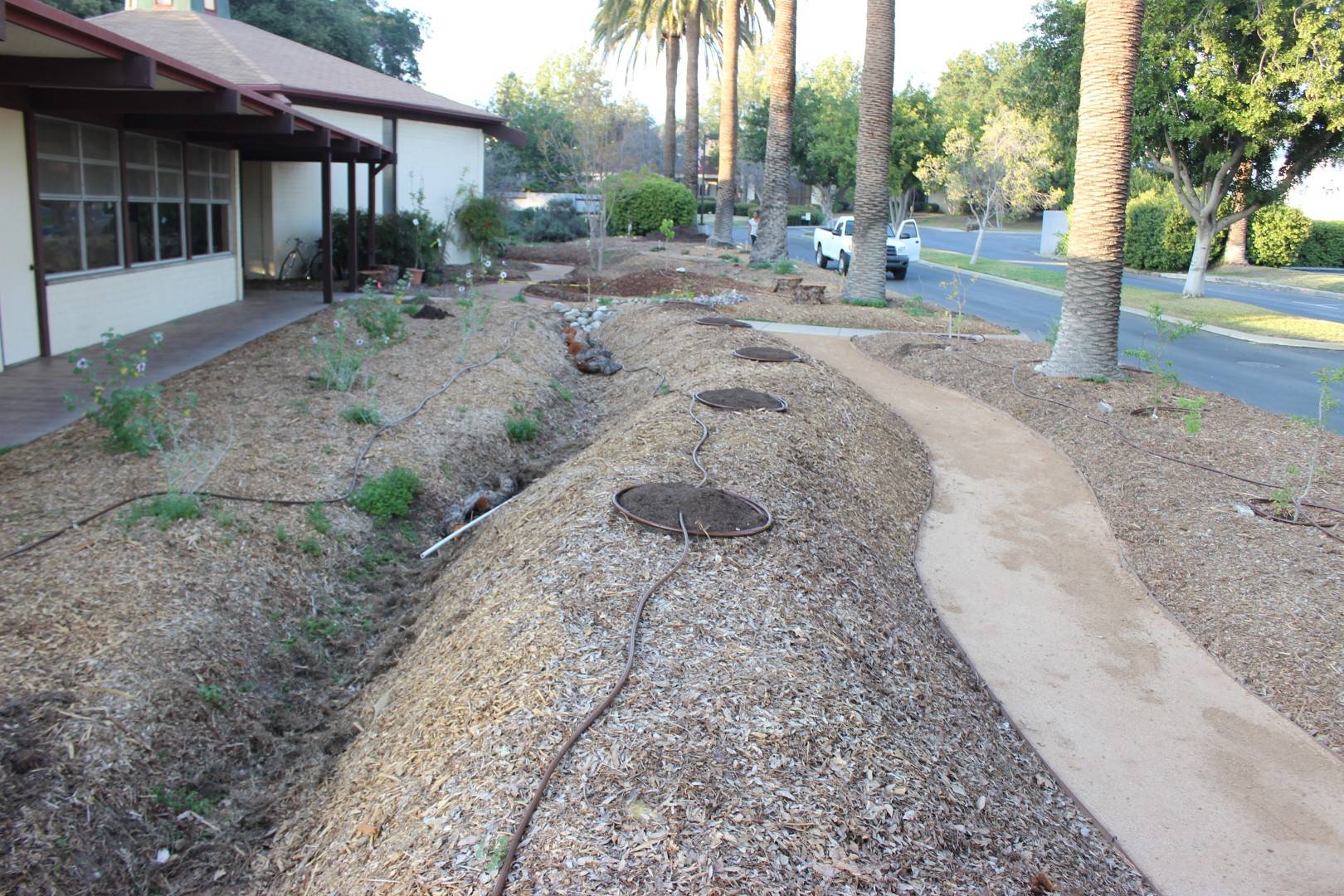 Hardscape in a landscape collects heat, prevents water infiltration, and detrimentally compacts soil. Concrete, asphalt, and other hardscape materials are resource intensive, expensive, difficult to maintain, and difficult to remove. The Growing Commons landscape forgoes these materials in favor of decomposed granite (without synthetic stabilizers), which provides pathways that are stable, low-maintenance, handicap accessible, and water permeable.The pathways, like the swales, were placed on the contours of the landscape, thereby preventing erosion of the decomposed granite material, and providing an additional water harvesting surface. Without erosion, there is no need for the petrochemical plastic-based stabilizer used in most decomposed granite pathways. The result is a beautiful, functional pathway that makes the The Growing Commons easily accessible for all.